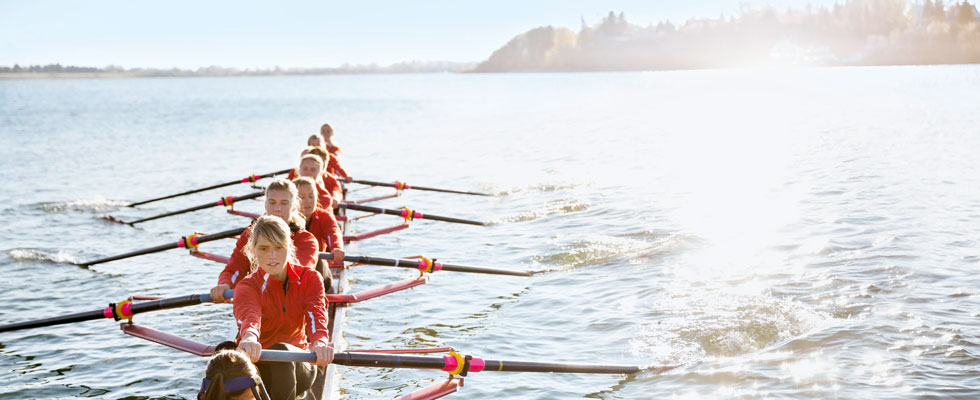 About Us
ARAG in Canada
ARAG Services Corporation was incorporated in 2015 and officially launched in 2016 as an insurance intermediary and part of ARAG Group, a global leader in legal expenses insurance.

Our goal is to expand in Before-the-Event portfolios. We provide an innovative and comprehensive range of legal expenses products for intermediaries, underwriting agents and insurers. Our products are designed for businesses, families, drivers and landlords.
Meet Our Team

Jo-Anne MacDonald
CEO

Jo-Anne joined us in 2018 to lead ARAG on the next phase of our development in Canada.
Over a decade in the insurance industry, she has worked everywhere from the Maritimes to Vancouver, for business such as First Canadian Title, Chicago Title Insurance Company and Verge Insurance Group, where she was Vice President of Sales & Marketing.
Jo-Anne has already developed a passion for the ARAG mission of ensuring that access to the justice system is affordable for all Canadians, regardless of their means.
"Whether you're a small business just finding your feet or a family struggling to pay the bills, you should be able to assert your legal rights, regardless of your personal circumstances."
Scott Williams
CFO

Scott is a CPA, CGA and also our CFO. His experience in insurance finance and management runs to almost three decades, across businesses as diverse as insurers, brokers and MGA's.
Joining us in 2017, his financial, managerial and insurance experience has been instrumental in helping ARAG to develop and expand our operations across Canada.
"Every market niche has its own nuances, but as legal expense insurance has become more and more mainstream in Canada, I've seen our industry seizing the opportunity."


Graham Martin
Assistant Vice President, Underwriting

Graham is a legal expenses veteran, having notched up two decades of sector specific experience on both sides of the Atlantic.
His insurance experience dates back even further, but his specialisation in underwriting legal expenses risks began in 1998. He emigrated to Canada in 2009 and hasn't looked back, starting his family on this side of the pond.
"Legal protection is a much more mature line of business in the UK, as it is in most of Europe. So, it has been really exciting to help the Canadian market develop from almost nothing, knowing the huge potential it has for the insurance industry here."
Katherine Ferrante
Vice President, Sales & Business Development

Katherine was an established legal expense insurance expert when she joined ARAG in 2017, having spent more than seven years promoting 'access to justice' via the Canadian Broker force.
Prior to she worked as Principal Broker managing insurance brokerages in Western Canada, and software development specific to the P&C insurance industry. During this time Katherine is proud to have served in various chairs on the Board of Directors of the Insurance Brokers Association of Manitoba.
"I know my experience both as a broker and working on behalf of brokers has facilitated my in-depth understanding of and the ability to convey the significance of legal expense insurance".


Nancy Babeu
Regional Sales Manager, Eastern Canada

Taking care of our business partners in Eastern Canada is the responsibility of Nancy Babeu, who brings managerial, underwriting and account management experience to the role, including three years in the legal expenses sector, before joining ARAG in 2018.
Nancy is ARAG's principal broker in the province of Quebec, but also serves brokers in the Maritime Provinces, Newfoundland and Labrador and Ottawa.
Nancy currently serves as a board member of CFCN (Canadian Families and Corrections Network) as well as Quebec Women in Business Network.
"Insurance is generally a social good, but access to justice is so fundamental and important to society. Helping people to protect and assert their legal rights and navigate the justice system, if they need to, is very empowering."
Ian Braid
Business Development Associate

Ian joined ARAG in 2018 and is a legal industry leader with expertise in the Business of Law. In his 25+ years working both as a paralegal and sales leader (with Thomson Reuters Canada) he's partnered with law firms and corporations of all sizes, helping them improve their client retention by empowering their clients and creating longer lasting partnerships.
Access to Justice is a basic right and one I believe strongly in. "Through their innovative empowerment model, ARAG has reframed the traditional lawyer-client relationship throughout Europe and the US, and are well positioned to change the game in Canada too."


Paige Comish
Executive Assistant & Office Manager

Paige joined ARAG in May of 2018, having just finished her Bachelor of Commerce degree at the Rotman School of Management at the University of Toronto.
Paige has two and a half years of experience working in a law firm as a summer student and part-time throughout her studies. Combined with her marketing knowledge from her commerce program, the experience in the legal community has given her a strong foundation on which to base marketing materials for the Legal Expense Insurance legal solutions.
"I am excited to be starting my career in the business world at such a forward thinking organization in a young Canadian market. The small size of the company means that I will be able to see an impact directly from my efforts."

ARAG – a Strong Global Presence
For more than 80 years ARAG has been offering legal protection insurance solutions and for more than 50 years the company has sucessfully been operating on an international scale.

Today, ARAG Group operates in 17 countries, including Canada and the United States, and holds a leading position in many international legal insurance markets.

With more than 4,000 employees, the Group reported a total revenue and premium income of 1.78 billion Euro in 2016.
Brand
We have a unique corporate identity as an international family enterprise:

We are independent.

That enables us to bond with our clients who also strive for independence and self-fulfillment. But what does that mean specifically in terms of our day-to-day work as an insurer? We support our clients in every phase of life in their efforts to achieve freedom of action and we accompany them at significant turning points in their lives.

In short, our clients can concentrate on their opportunities, because we attend to their risks.